Book: The Sock Goblin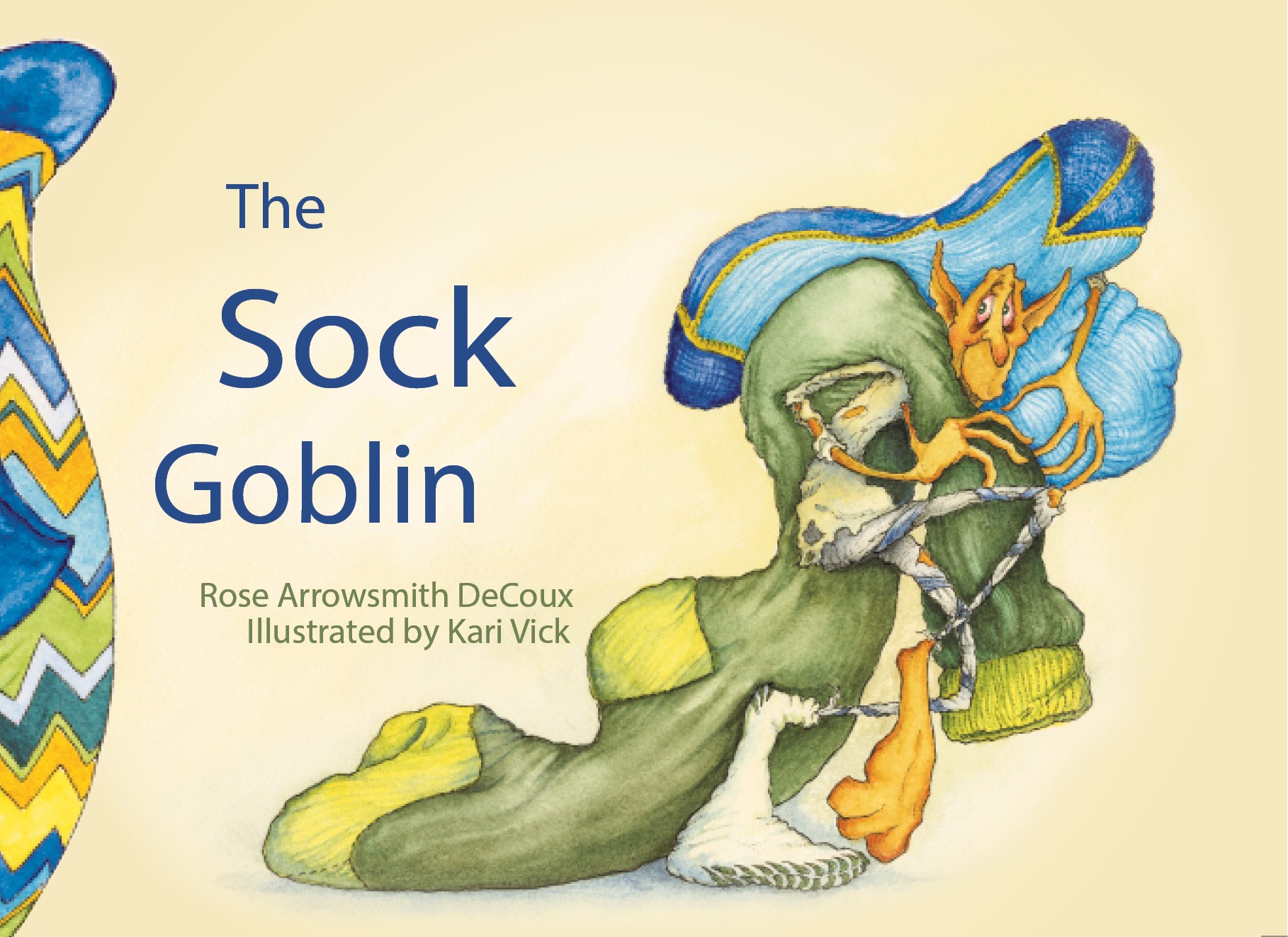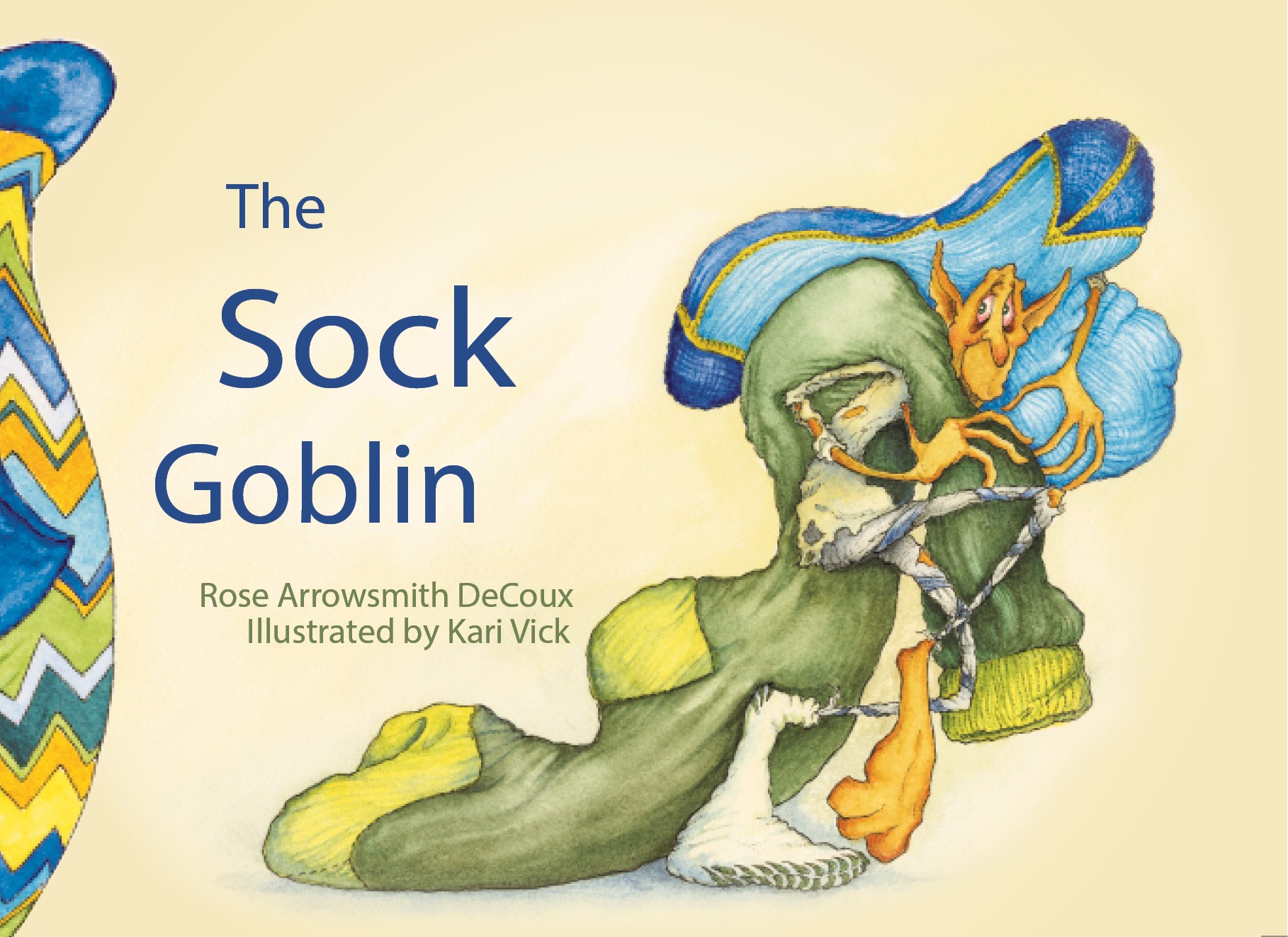 Book: The Sock Goblin
Who steals the missing socks? The Sock Goblin, of course!
He lives on the hot water pipe under the laundry room, and he never, ever takes a matching pair.
It's easy pickings until the tall boy leaves for someplace called "college." Is it going to be a threadbare winter, or does the arrival of a stranger promise better times to come?
Self-published
Written by Rose Arrowsmith DeCoux,
42 pages
18 illustrations